Regular price
Sale price
£47.36 GBP
Unit price
per
Sale
Sold out
Antrodia Mushroom, also known as Niu Zhang Zhi is a medicinal mushroom is packed full of potential.
Antrodia mushrooms have extensively researched to uncover the unique and powerful properties this tonic has to offer. 
Originating in Taiwan, this 'shroom is now grown in regions across China, Japan and the USA. 
Ingredients

Pure organic Antrodia cinnamomea mushroom powder.
How to use

2g of powder (2 heaped spoons), 1-3 times daily with or without food.

The powder should be mixed thoroughly with water, yoghurt, non-citrus fruit juice or milk.

Serving spoon included inside.
Shipping

Free UK Shipping Over £30.

Standard Shipping (2-3 working days) is £5.95.

Additional shipping options are calculated at checkout.
Return policy

We have a 30-day return policy.

To be eligible for a return, your item must be in the same condition that you received it and in its original packaging. You'll also need the order confirmation as proof of purchase.
View full details
Unique Growing Profile

Antrodia is found exclusively on certain mountain ranges in Taiwan, growing on the bark of Cinnamon kanehirae, between altitudes of 450-2000 metres.

Biological Activity

Studies demonstrate Antrodia's set of 78 compounds (made up of polysaccharides, benzenoids, lignans and more) as having a host of potential benefits, from anti-inflammatory to anti-cancer properties.

Medicinal History

First used by Taiwanese natives to treat alcohol toxicity and general fatigue, Antrodia has been revered for its medicinal properties for centuries.
The Excellence of Antrodia cinnamomea
In a field of spectacular functional fungi, Antrodia somehow still manages to stand out. Due to its highly selective ecological predilections (it only grows on a specific type of tree, on specific mountain ranges in Taiwan, between altitudes of 450-2000 metres) the wonders of Antrodia have generally been confined to its native country and certain parts of Asia.
Luckily, progressive advancements in mushroom cultivation have allowed us to reproduce this picky fungi on our California farms to the high standard we set for all of our 'shrooms. Which means taking advantage of the the potential biological activities of this functional mushroom (anti-cancer, antioxidant, immunomodulation & more) has never been more in reach.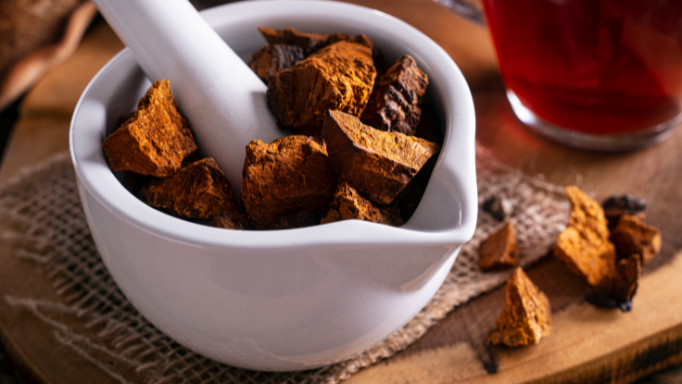 Magic Mycology
Our mushrooms are grown under highly controlled and hygienic conditions in California.
Free from GMOs, artificial preservatives and colourings, all of our products are tested in California and Germany to ensure zero contamination of heavy metals.
Naturally gluten free, Kosher and suitable for vegetarians